Candid photos with fitness friends...
...and other fun and special folks! AKA, the 'Wall of Fame!'
(All pictures used with permission from these people and should not be reused)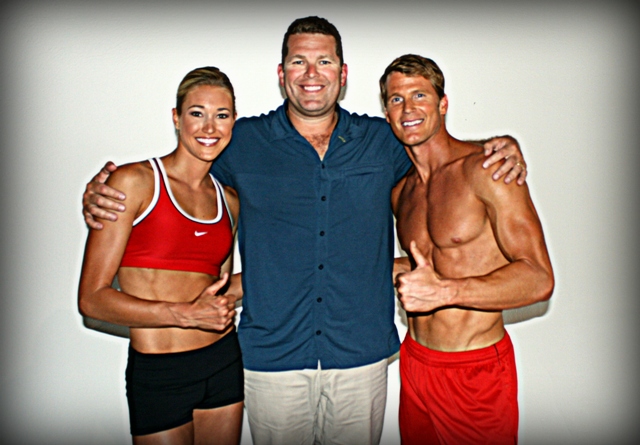 with co-talent Lauren Collins and CEO & Founder of Perfect Fitness, Alden Mills, who is also a Navy SEAL!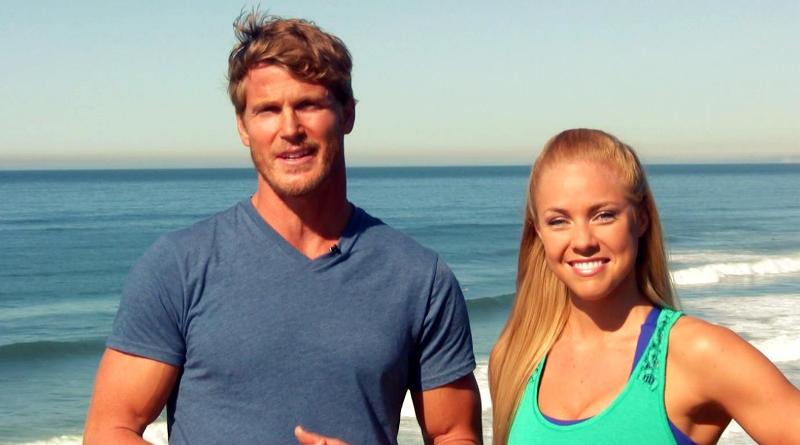 with Chelsea Cruz! on location in Encinitas filming my new Guide to Athletic ABS! DVD due out in Spring 2012!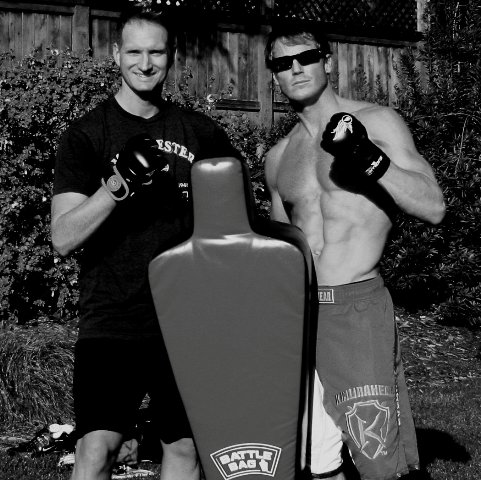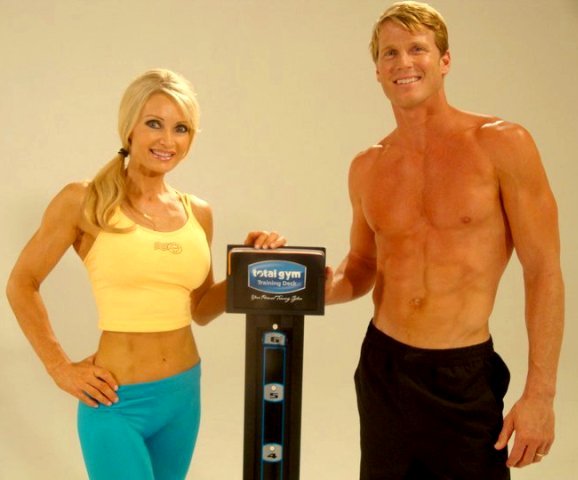 Left: with Ryan Shananan of MMA Battle Bag home workout! Right: with Sherry Goggin on set of Total Gym!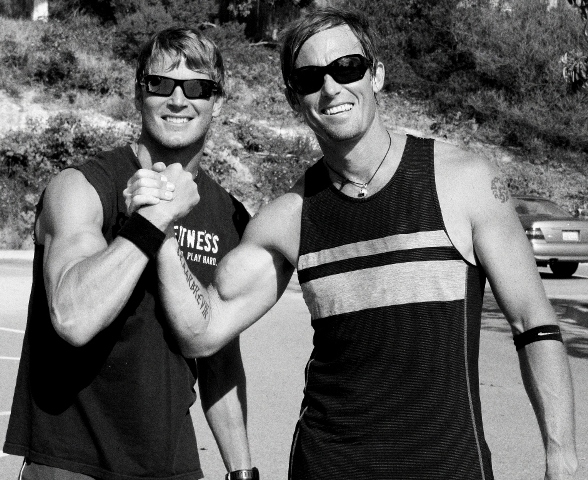 filming workout videos with Stein Skaar of www.skaarfitness.com !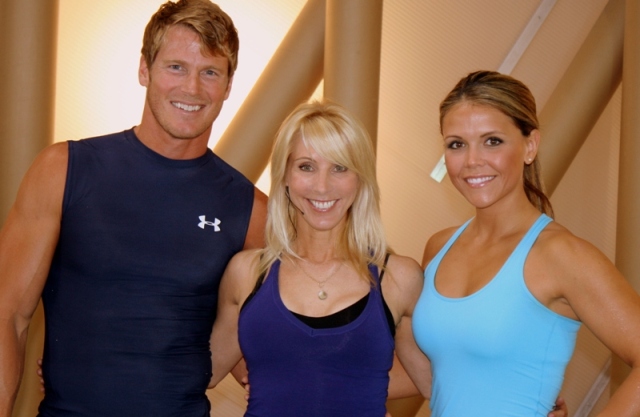 with celebrity trainer & ValSlide.com inventor, Valerie Waters & ToneItUp.com's Katrina Hodgson making exercise DVD.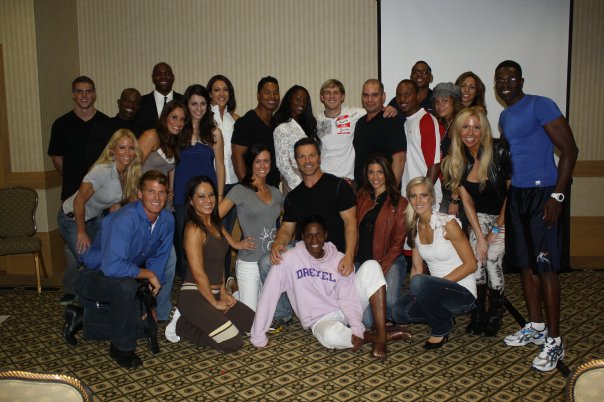 Max was a presenter at Fitness Model International workshop 2009 in Los Angeles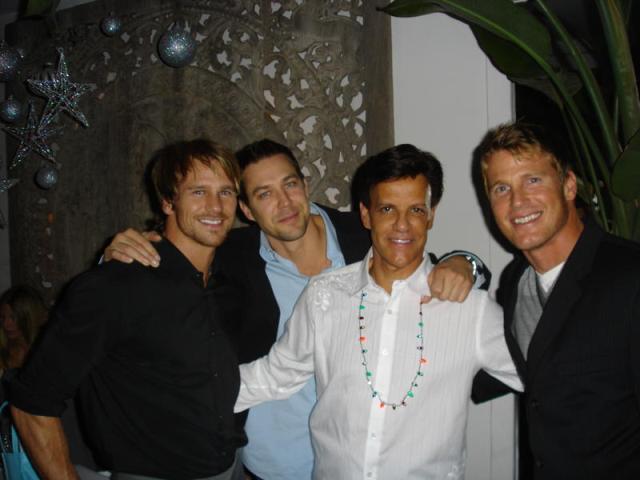 At 'Sur' in West-Hollywood with Rusty Joiner, Chad & Dr. Flaks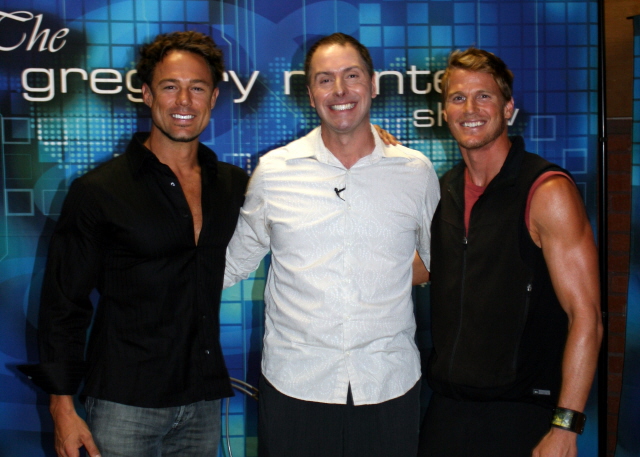 with Sebastian Siegel & Gregory Mantell on set of his show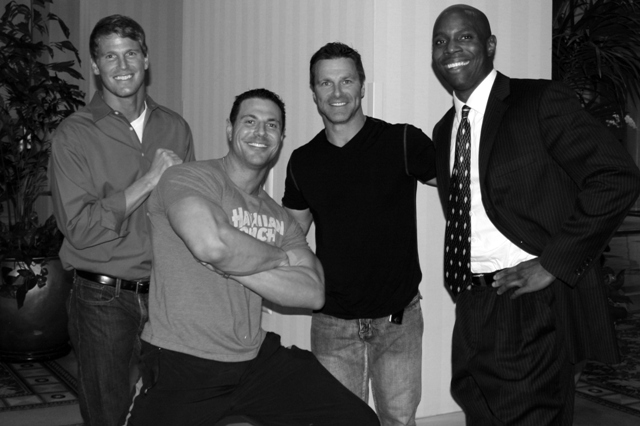 with Christian Boeving Clark Bartram & Obi Obadike at Fitness Model International 09 where we were all presenters
with David Kimmerle holding the magazine we're both in!...only he got the cover!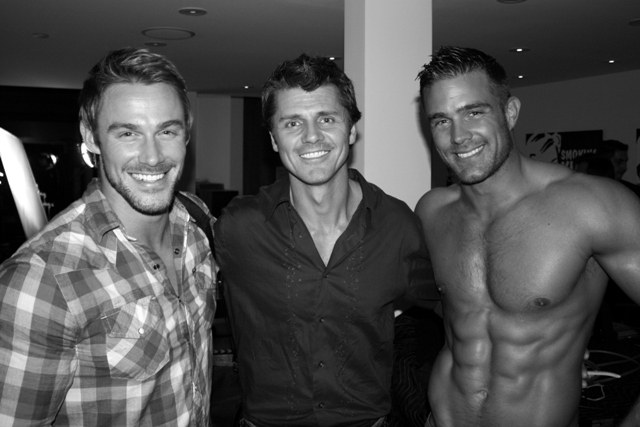 Jessie Pavelka, Producer Beau Puckett & David Kimmerle on set of FlexForce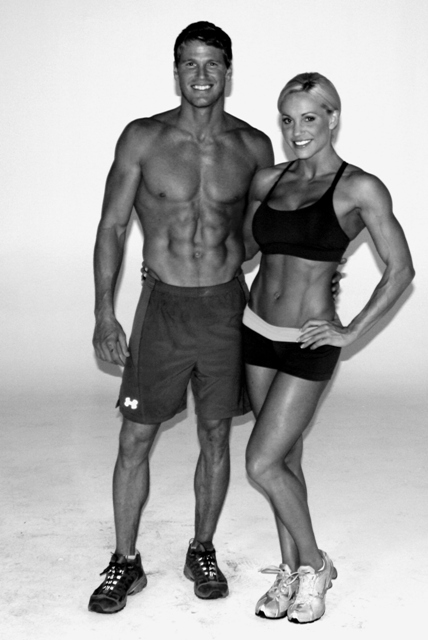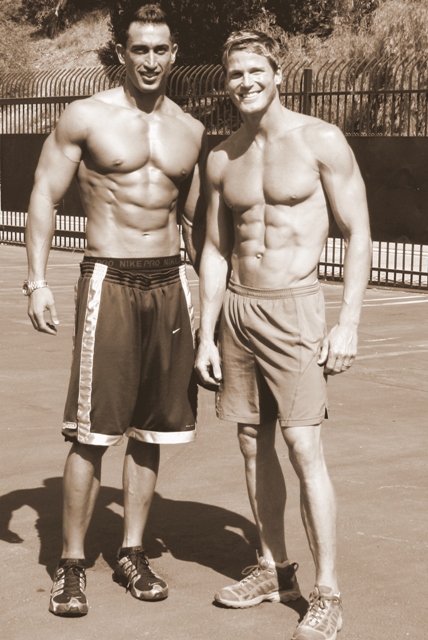 with Mindi Smith with Diego Sebastian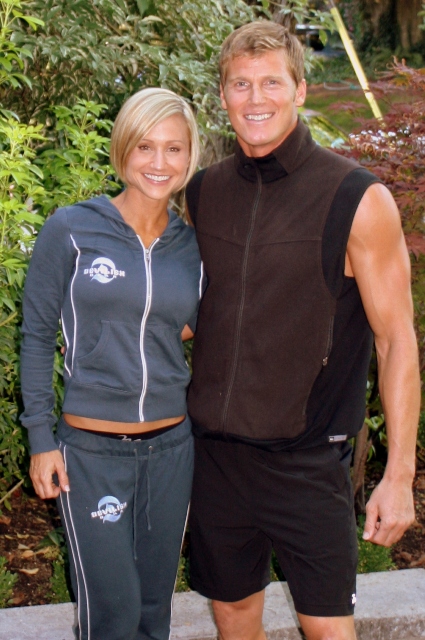 with www.jamieeason.com on set of Icon Sports Gold's Gym production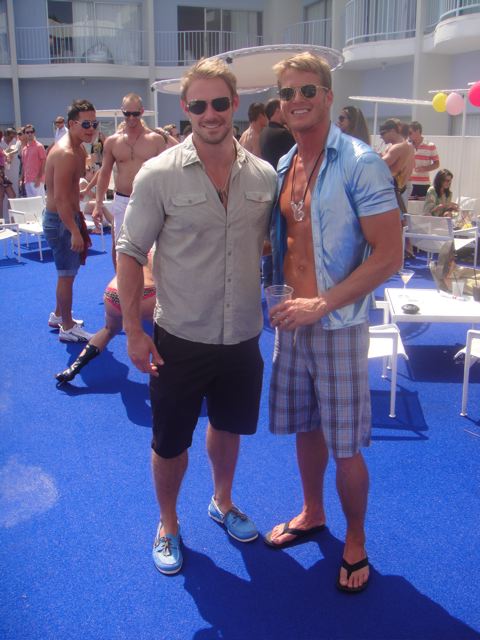 with Jessie Pavelka at the Standard Hotel on Sunset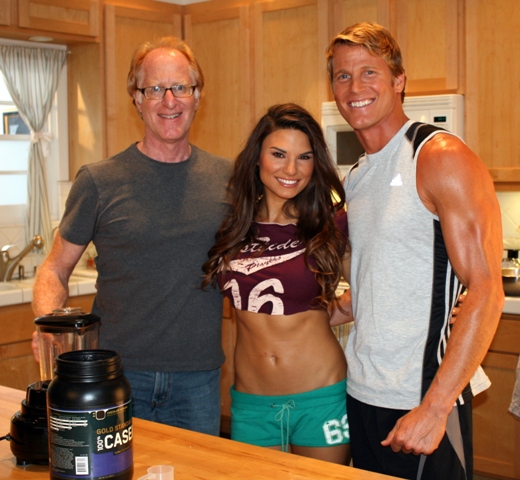 with legendary photog. Robert Reiff in his Magic Light studio & model, host, celebrity Lauren Abraham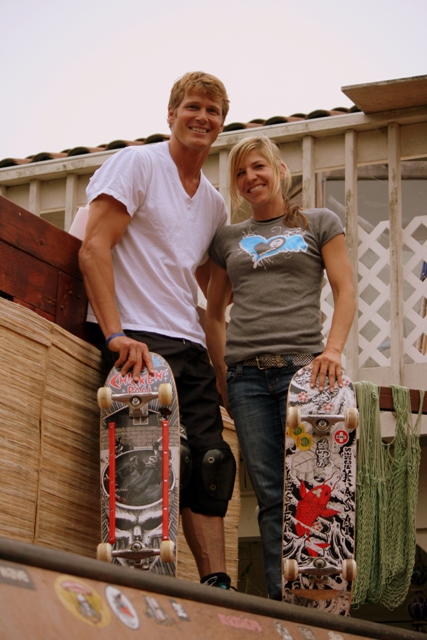 with X-Games athlete Holly Lyons of www.Sk8Grl.com sessioning the Iguana Ramp, Encinitas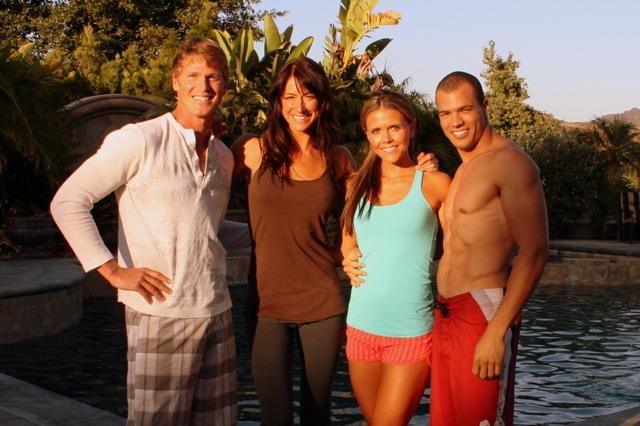 On set of a Fitness infomercial with team Tone it Up!, (AKA Karena-Dawn & Katrina Hodgson) & Ethan Stone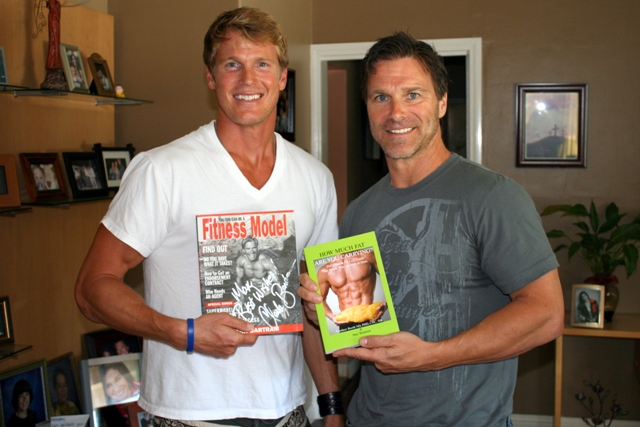 Hanging out at fitness legend's house, Clark Bartram, being interviewed for his upcoming DVD. Clark's book which I'm holding, is a must-read for any aspiring fitness-model.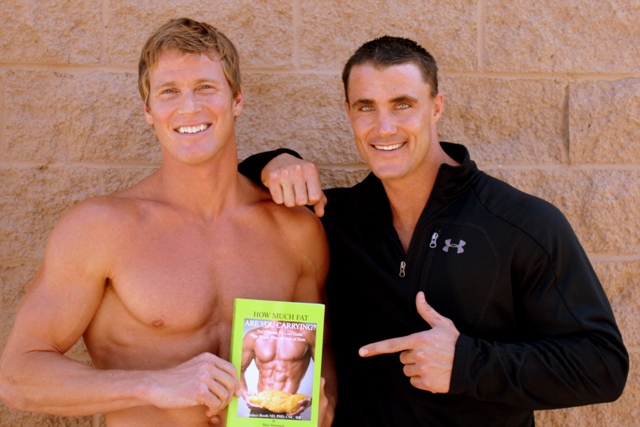 Giving my book to Greg Plitt - number ONE fitness-model in the nation, on set in Santa Monica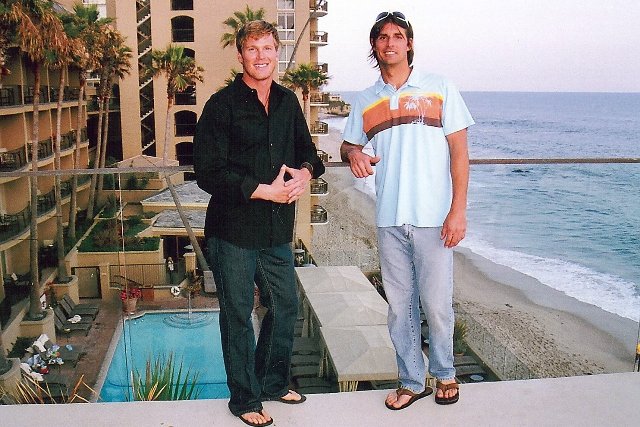 Celebrating my wife Donna's b-day in Laguna Beach with Eric Carlson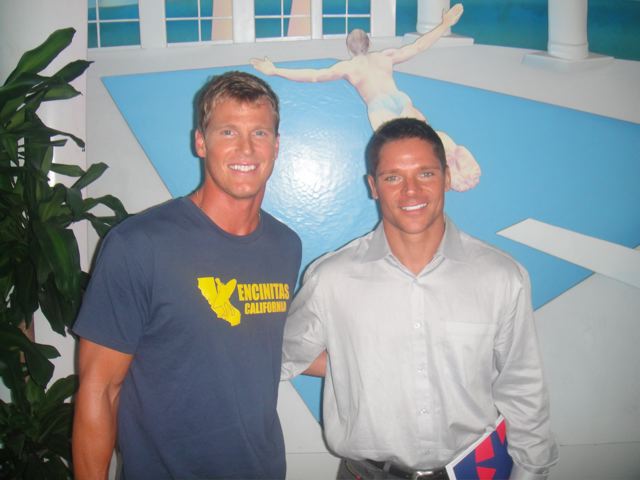 with Chille DeCastro, author of the 'Molecular Code' & fellow fitness talent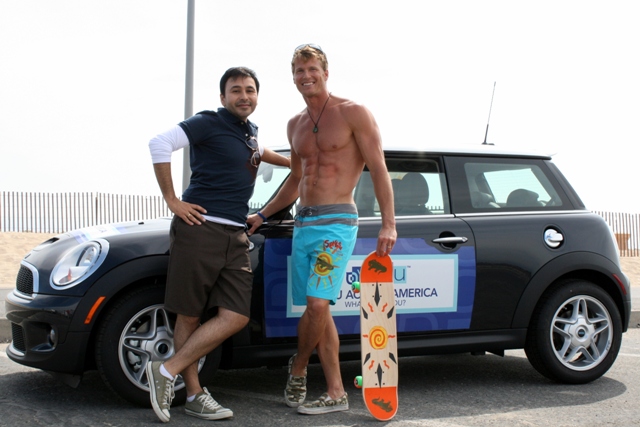 On location filming 'YuDu' infomercial with host, Mark Montano, launching FitnessIguana brand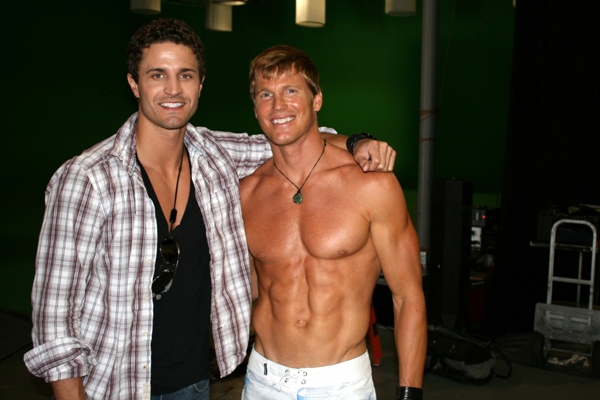 On the set of 'Bud Light Lime' commercial with colleague Anderson Davis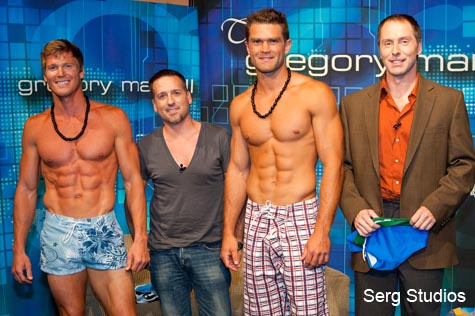 Gregory Mantell Show, www.boyrio.com swimsuit fashion: with designer David Laing, Todd McCullough & Gregory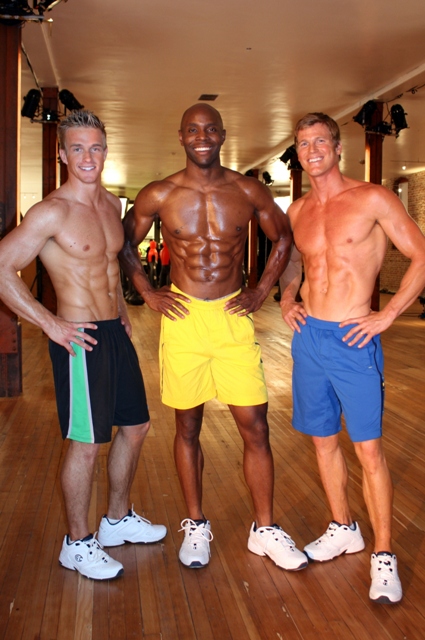 James Ellis, Obi Obadike & me on set of Contact Body Blast infomercial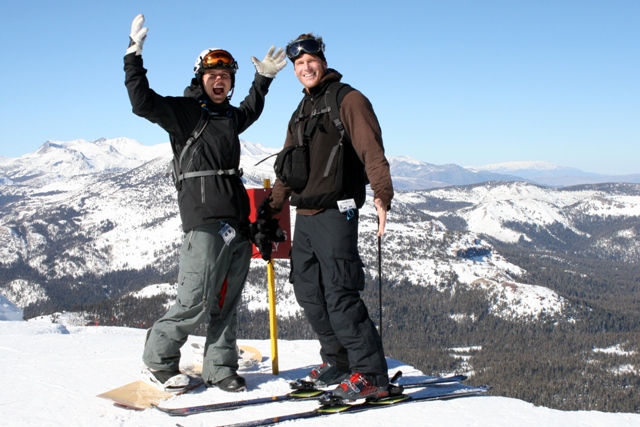 Zac Titus and me on top of Mammoth Mountain. Zac Titus is guiding me up MT Whitney (tallest in CONUS) on August 4th '09.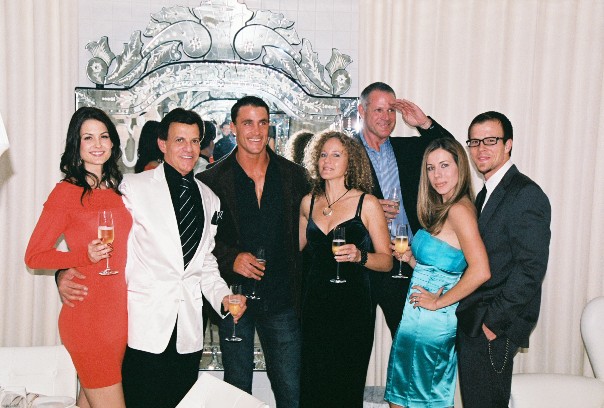 Laurie-Ann, Howard Flaks, Greg Plitt, Donna, Warren Coulter, Lana & Zac Titus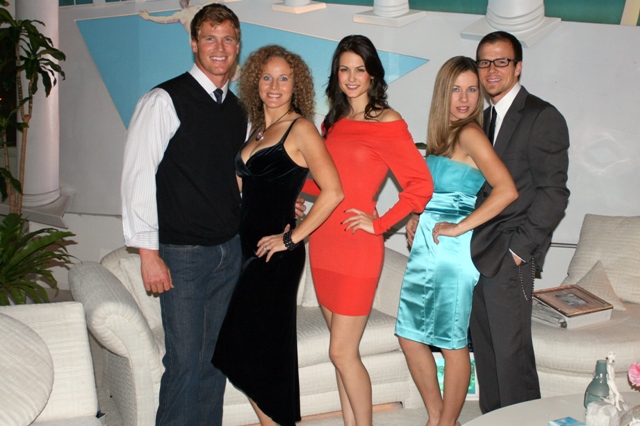 Max Donna Laurie-ann Lana n Zac Titus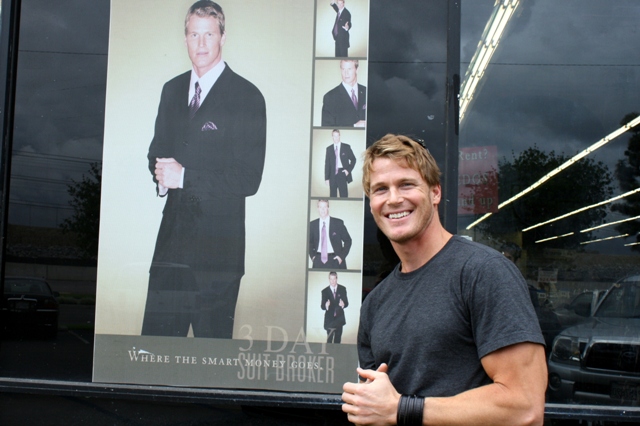 Hey!...I recognize that guy in the monkey suit!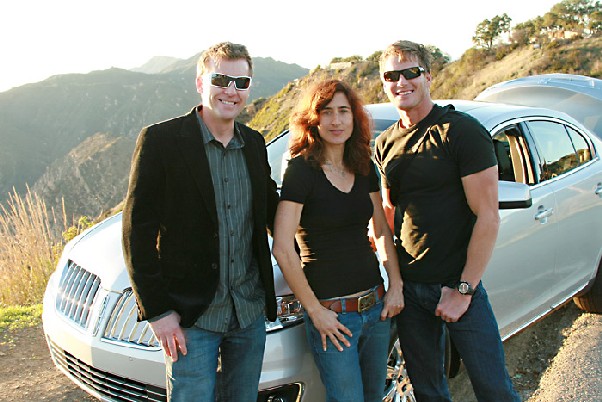 Samuel Hubinette (Crazy Swede of Toxic Drift), director Varda Hardy and me with the new Lincoln MKS in Malibu canyon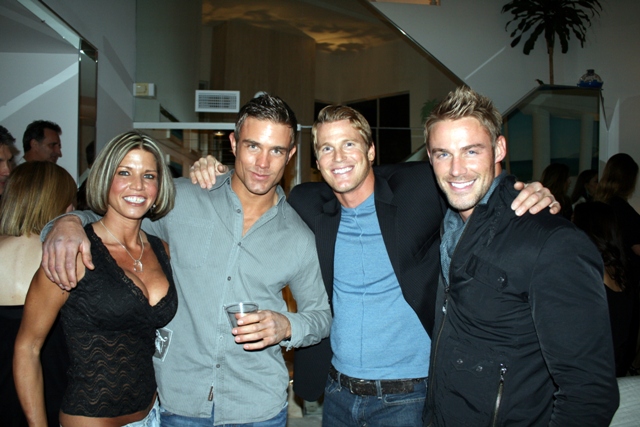 Renee Watroba, David Kimmerle, n me with Jessie Pavelka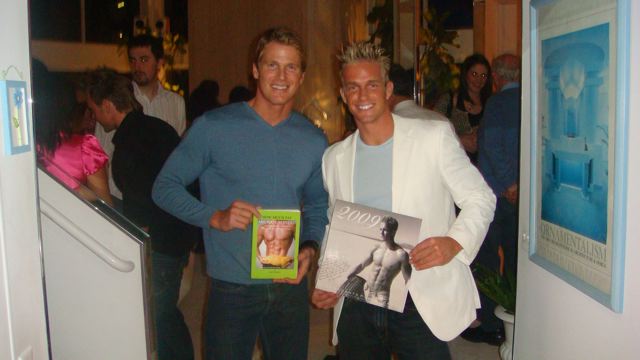 with James Ellis plugging our products!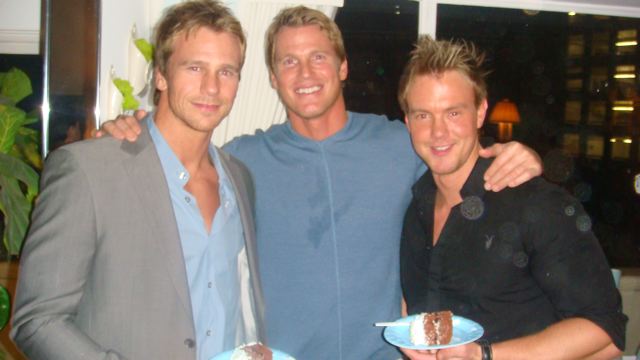 Fitness legend turned actor, Rusty Joiner & Rob Riches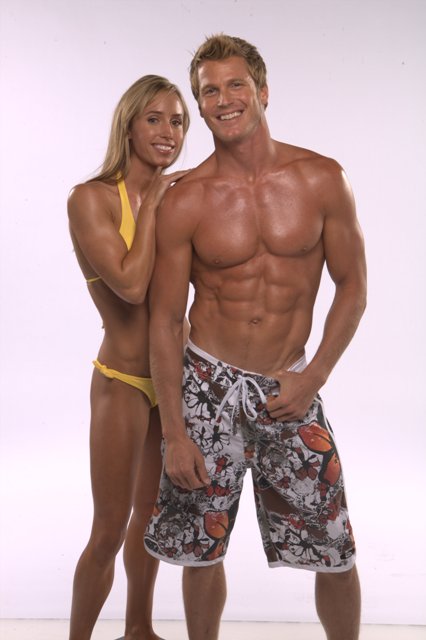 Max with fitness-model Lacie Weddle shot by Corey Sorensen for BEACHBODY...copyright BEACHBODY.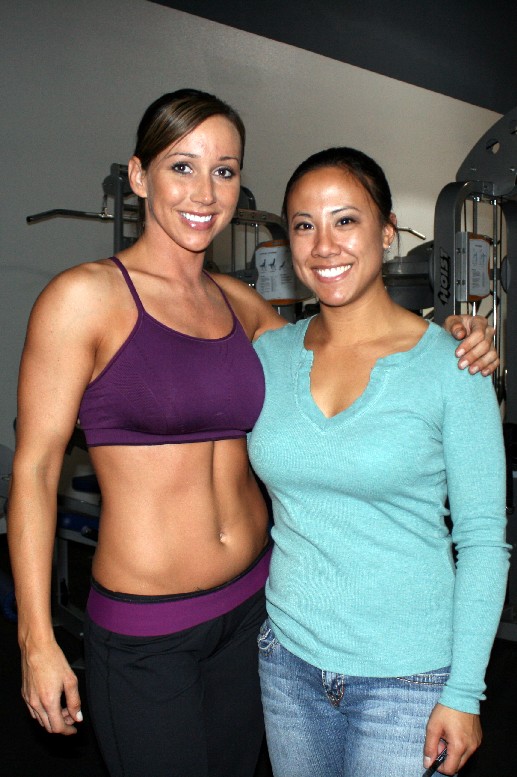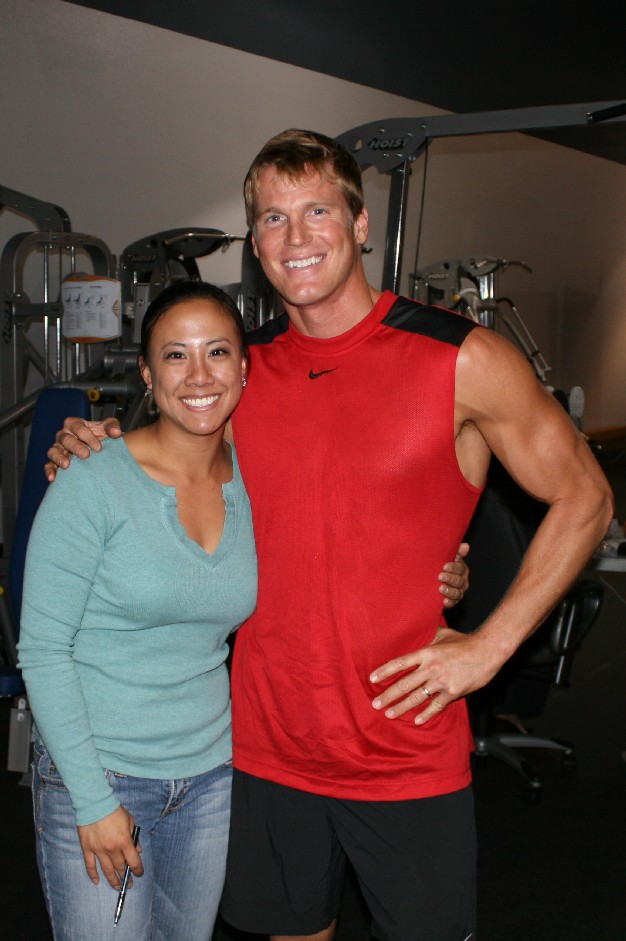 From the set of Hoist Fitness Shoot with Fit-model Suzie Colleen and Art Director Jen Ross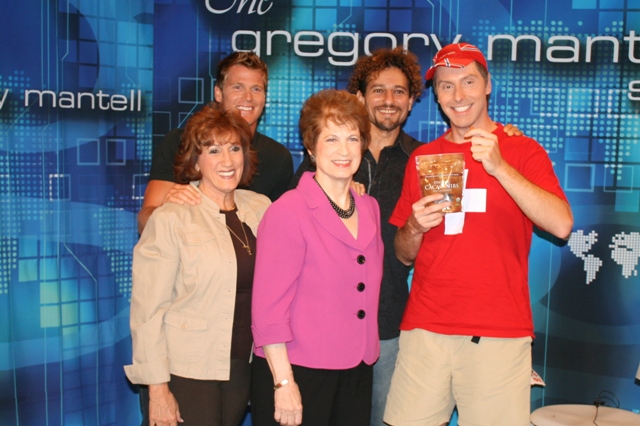 Gregory Mantell's set with coauthor Candace Booth N.D., and Naked Chocolate & Sun-Foods owner, David Wolfe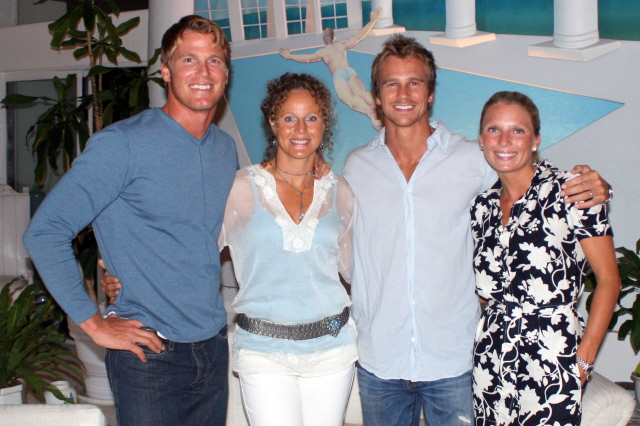 Me, my wife Donna, Rusty Joiner and his wife at Dr. Howard Flak's house on our way to SUR for dinner.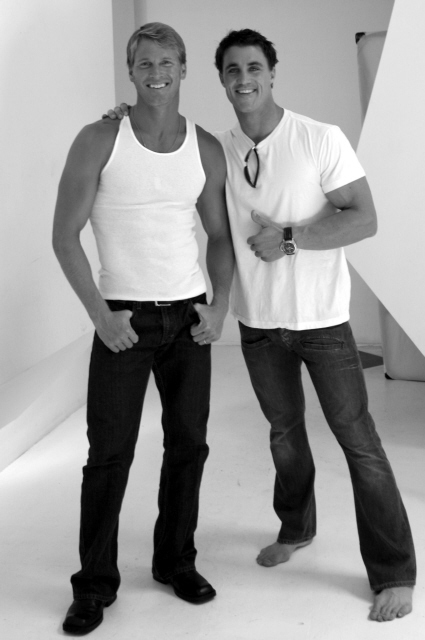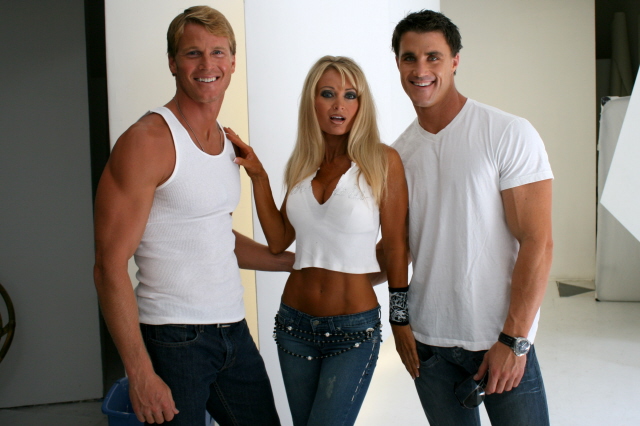 Max with Sherry Goggin and Greg Plitt on set for Reality Magazine Shoot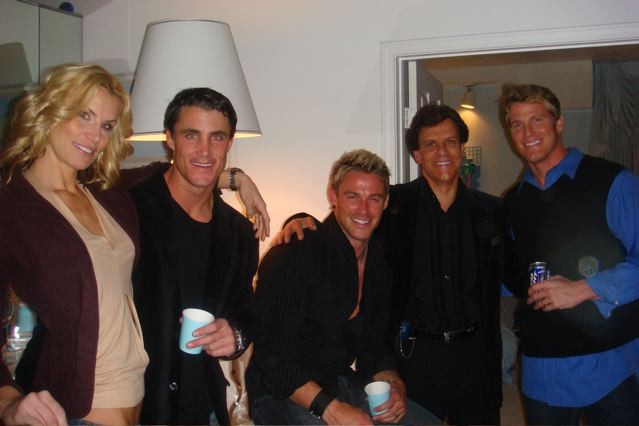 Michelle Heuring Harvey, Greg Plitt, Jessie Pavelka, Howard Flaks at a West-Hollywood celebration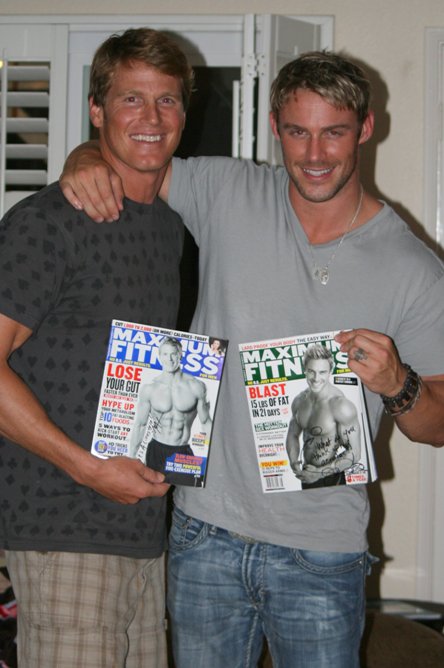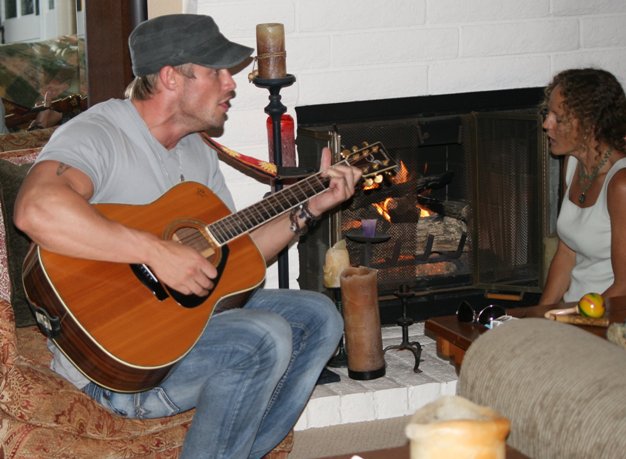 Left:'MAXFIT' Mag Cover Brothers, Me and Jessie Pavelka! Right:Jessie and my lovely wife Donna jamming out in our living room.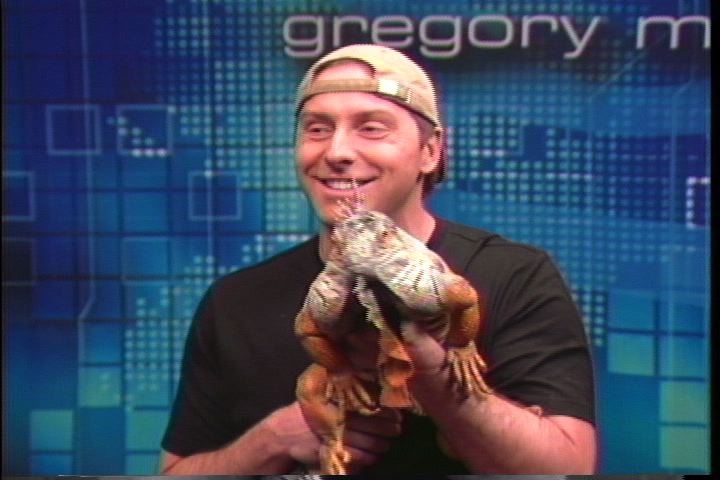 Gregory Mantell holding my pet iguana 'Spike' moments before kissing him! AKA 'fitness-iguana', was a guest on Greg's show!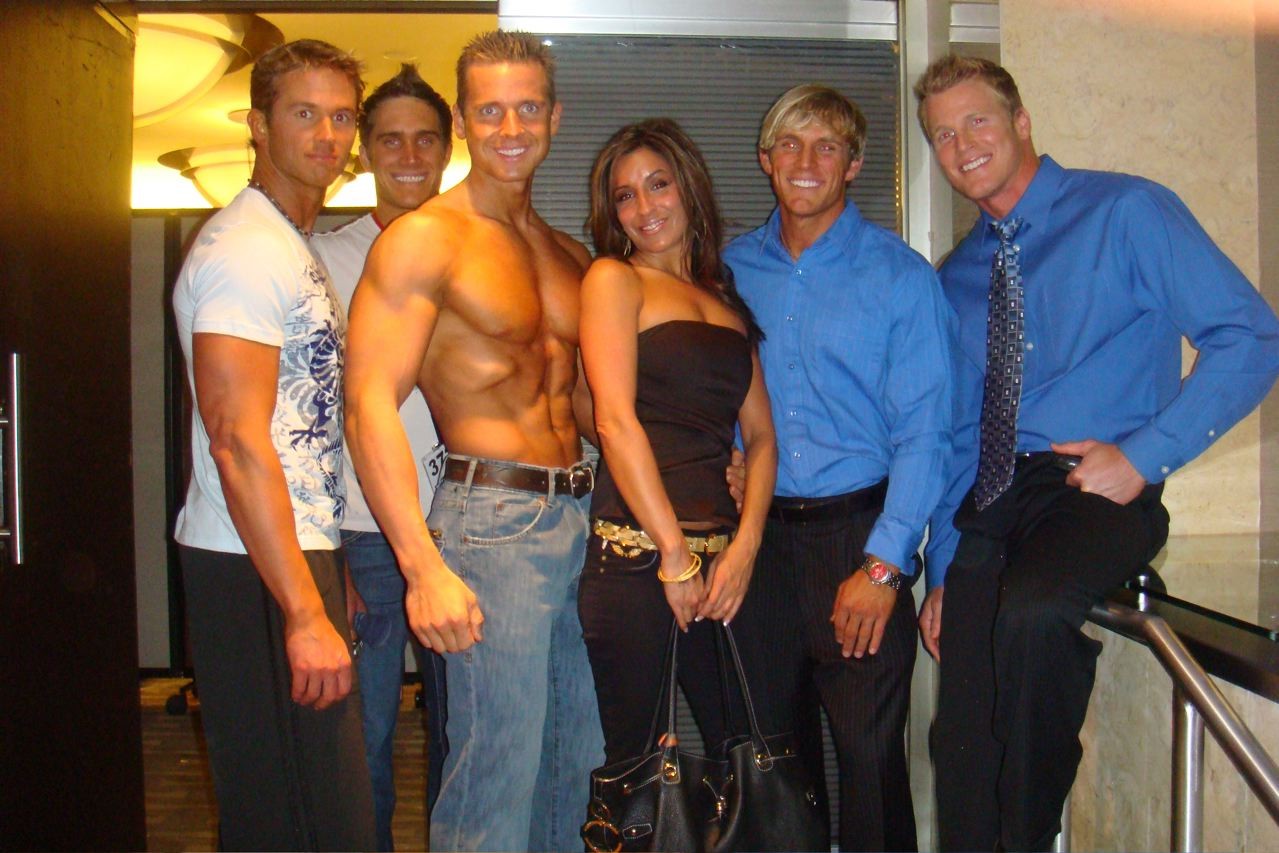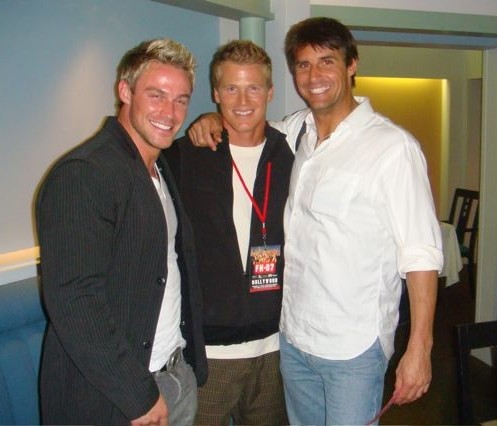 Left: Derek Rado Bev Jeremy and Max Fitness Hollywood 2007 Right: Jessie Max and Eric Carlson photos by Howard Flaks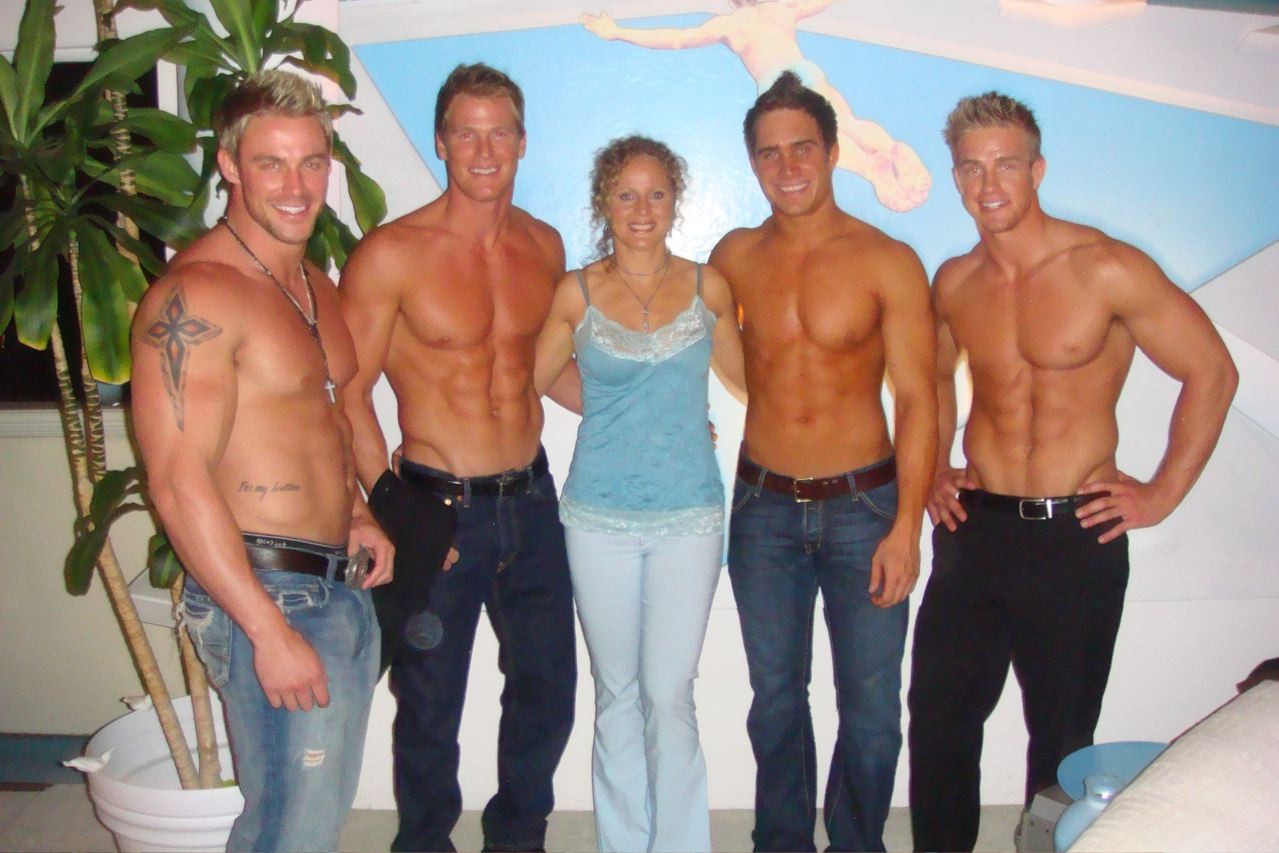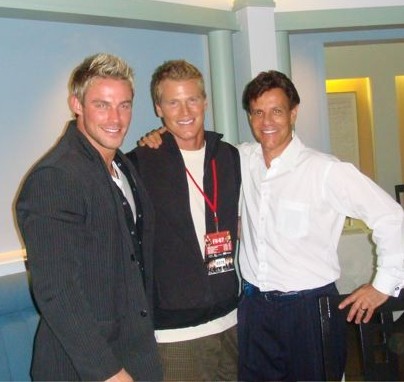 Left: My lucky wife Donna with Jessie Derek and James at Howard's house, Fitness Hollywood 2007 Right: Jessie Max n Howard.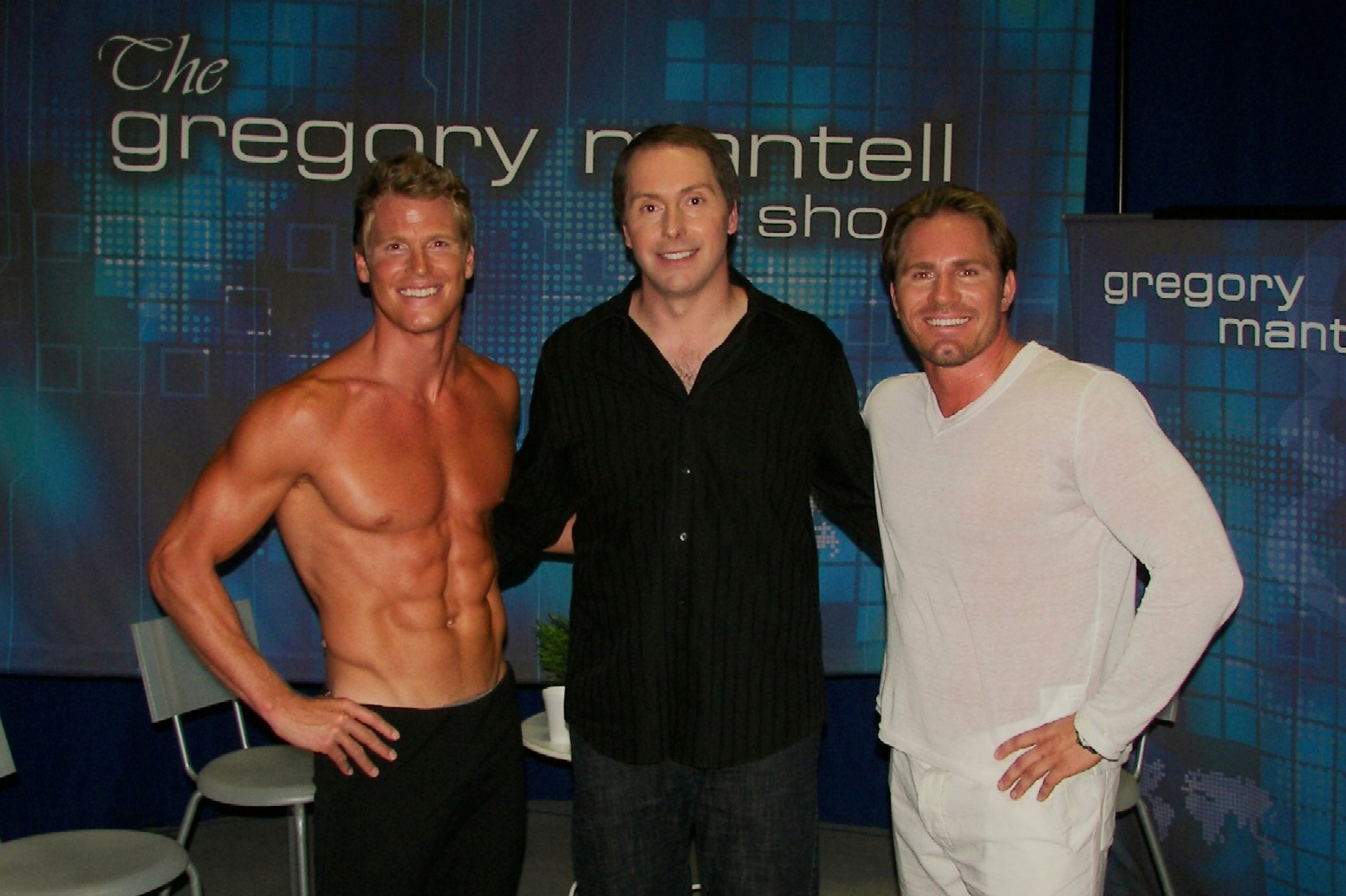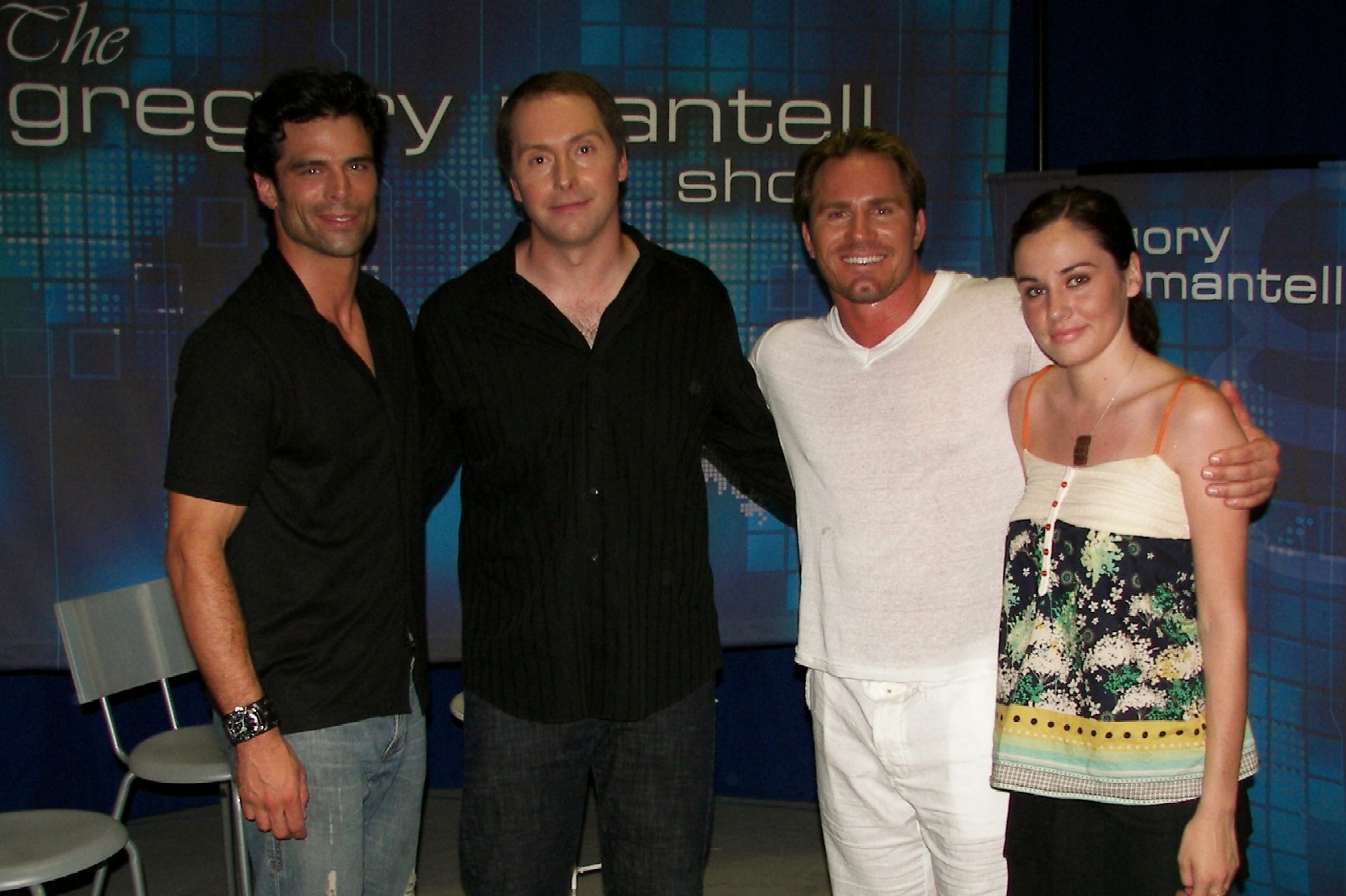 On the set of The Gregory Mantell Show, in Hollywood with Dustin Moss, Gregory (middle), Jason Ellis, with make-up by Tara!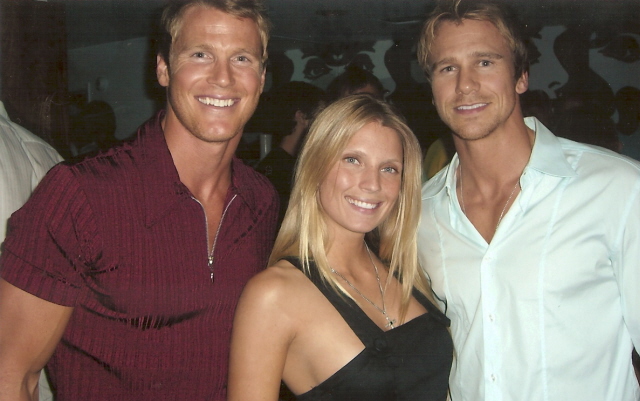 Rusty Joiner and his fiancée Charity at Club AREA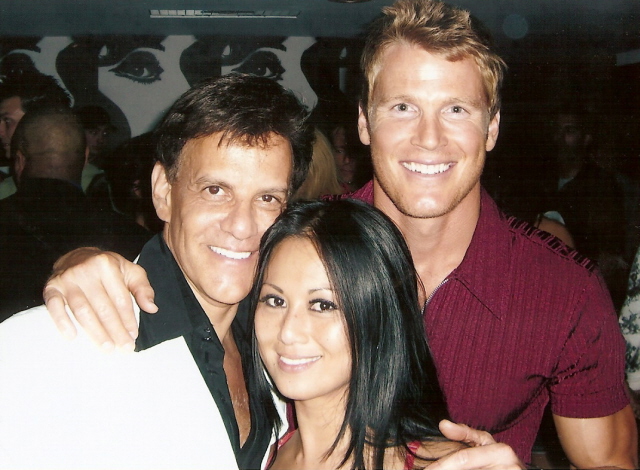 Dr. Howard Flaks, M.D. Weight loss guru to the stars and host extraordinaire, who knows everybody! The pretty gal is Ilene.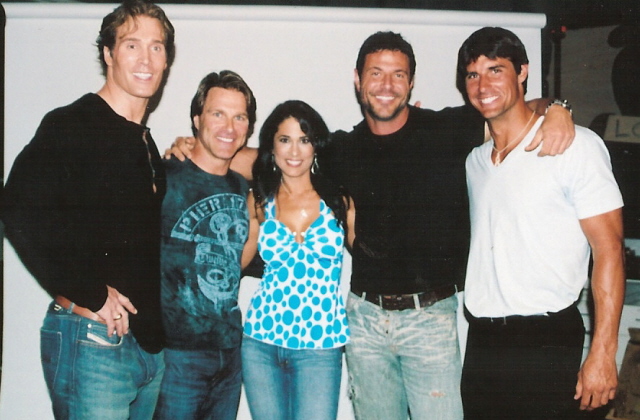 Mike O'hearn, Clark n Anita Bartram, Christian Boeving, Eric Carlson, backstage at FAS-NET show